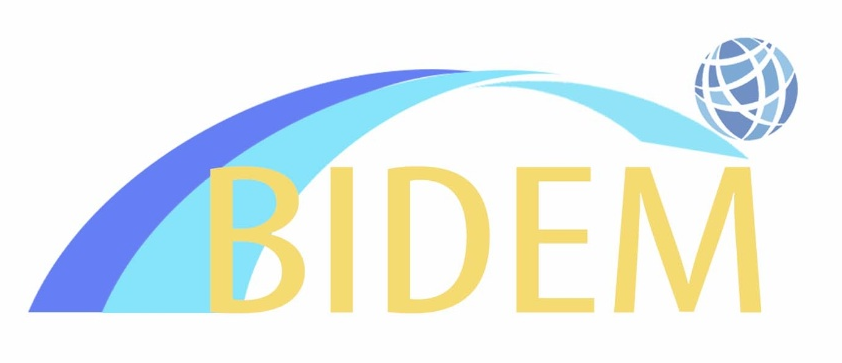 About the Conference and Trade Show
BIDEM™
The ultimate Caribbean Entrepreneur Development Conference and Trade Show for both first generation Caribbean immigrant and diaspora entrepreneurs.
With or without Caribbean roots, Canadian entrepreneurs along with those in other OECD member countries, other diasporic host countries, and Caribbean entrepreneurs at home will find a welcoming home at BIDEM.
It is convened by The Community of Practice for Caribbean Immigrant Entrepreneurs and Magate Wildhorse Ltd.
Why BIDEM?
Summed up in the name of this evergreen annual event are its purpose and major intended outcome.
Bridged, high impact diaspora entrepreneurs to efficient diasporic markets!
Now you know what the unmissable BIDEM, pronounced "BID-EM" stands for.
BIDEM—designed to close the entrepreneurial skills gap of Caribbean immigrant and diaspora entrepreneurs in all diasporic markets.
Organized to facilitate home to diaspora and diaspora to home learning, talent, and business exchange for driving innovation and growth.
BIDEM is the must-not-be-missed entrepreneurs' event.
A cutting-edge learning and knowledge exchange forum plus marketplace that unlocks diaspora and home markets. BIDEM, powered up by one-of-a-kind global diaspora matchmaking sessions― where building networks and deals takes priority over networking. It is a coming together of top-notch presenters, facilitators, vendors, buyers, suppliers, financiers, academia, entrepreneurs, governments, media, products, and services from all Caribbean markets, in one city for three days.
An entrepreneur's university, apprentice floor, market, and carnival if you will!
Join us at the wellspring for accelerating the growth of high impact, as well as weak but ambitious entrepreneurs. Join us at the fount head where bridges are laid, and key diasporic markets are unlocked for entrepreneurs in the diaspora and at home.
Find value and build trust
Come see and celebrate your Caribbean entrepreneur talent on parade

Sample services and products

Grow sales locally and internationally

Gain insights from the early edition of never-shared-before market intelligence

Identify and work with new partners

Build bridges for entering new markets abroad and through local international sales

Reduce the major barriers to growing and scaling your business
Be part of a culture that seeks out and finance strong as well as weak but ambitious Caribbean businesses. Meet partners and financiers. Put your business on parade!
Who is it for?
Caribbean entrepreneurs— immigrant and diaspora entrepreneurs, Caribbean entrepreneurs at home
Family members of Caribbean entrepreneurs, consumers, buyers, and suppliers
Entrepreneurs from various ethnicities and markets who want to do business with Caribbean Entrepreneurs
Academia, governments, policymakers, investment and economic development agencies, trade support organizations, financial institutions, suppliers of business support services
Recruiters and buyers of key expert and consulting solutions
Traders and wholesalers
Media
Private Sector Development Experts (Including those with no Caribbean roots but with a passion for inclusive entrepreneurship and making markets work)
Womenpreneurs who want to learn boy's club business think and tactics
Men who want to unveil boy's club key cards for doing business to women
Agripreneurs
Caribbean and Host City Business Development Clusters
Students of international trade, trade, economics, international business, entrepreneurship, innovation, international relations, diaspora studies
When and Where?
Toronto is the home of BIDEM which is held annually during the second week of October.
The event will be held in Toronto in alternate years and travel to another Caribbean diasporic country market every other year.
BIDEM the first-ever International Caribbean Immigrant & Diaspora Entrepreneurs' Conference and Trade Show with high impact global diasporic market matchmaking sessions.
Never miss an update.
Join the BIDEM mailing list
Tell us who you are, your business, and your interest in BIDEM
BIDEM Conference and Trade Show Interest Sign-Up Form
Ask a quick question. Click here.
Coming your way this October!

#BIDEMConf2020 #BIDEMTradeshow